Last Updated on October 30, 2021 by XDA Team
Whenever people talk about the Android phones that they want, a lot of people would still say Xiaomi. This is a brand that used to be considered an underdog until it managed to prove itself worthy of recognition.
The active user base makes this the choice of a lot of people. There are also a lot of developments. These developments make people feel that this is a great choice especially when they want to do a lot of customizations and personalizations.
One tool that people use to improve customization of their devices is TWRP. This is also known as Team Win Recovery Project. This custom recovery tool will help the system interact properly with the Graphical User Interface.
Expect the following features when you use this:
The fact that you can perform a lot of updates will make you feel like your phone can do so much more.
Learning More About Custom Recovery
Do you know what custom recovery is? This is a type of third-party environment that allows you to get some of the features even when you are using stock recovery. This interface will help you interact with the recovery environment. Some features will make the process easier for you.
Some of the custom recoveries that you can use are the following:
TWRP
RedWolf
OrangeFox
Philz
There are still a lot more but these custom recoveries are the most trusted ones.
Some Advantages of Using Custom Recovery
If you are new to considering this, you may want to know the benefits that you can get through using a custom recovery tool. These benefits include the following:
You can do flash custom recovery.
You can root your Android system.
Enable system backup and restore.
You can flash third-party ROMs.
You can customize the system more.
You will be able to flash custom MODs.
These things may seem unimportant until you realize how much this can change the way that you use your phone.
Things to Do Before Rooting Your Xiaomi Phone
You cannot just decide that you are going to root your Xiaomi phone and do it immediately. There are some prerequisites that you have to understand. You should know what you are getting into. You should know the risks involved.
Back up all of the important data because you will lose them when you root your phone.
Make sure that your phone is charged more than 50%. You do not want to lose battery while you are rooting your device.
Download and install ADB drivers on your computer.
You need to download the right version of TWRP. Right now, the updated version that you can use is the TWRP 3.3.1. Make sure that this is compatible with your device.
Make sure that your bootloader is unlocked otherwise you will be unable to use the TWRP.
Enable Developers Option.
Enable USB Debugging Mode.
How to Enable Developers Option?
These are the steps that you have to do:
Go to Settings

Choose About Phone

Tap MIUI Version 7 times.
How to Enable USB Debugging Mode?
Go to Settings

Go to Additional Settings

Go to USB Debugging Option
Install TWRP on Your Device
Now that you are sure that your phone is ready, it is time to install TWRP on your device. Make sure that you have already enabled developers option and USB debugging mode before proceeding with these steps.
Extract the Minimal ADB and Fastboot drivers on your PC to a folder.
Open CMD. You can do this by pressing Shift and the Right Mouse Key on one folder.
Connect your device to your computer with the use of the original USB cable. Other cables may work but there is no guarantee that you will not run into other problems while you are using them.
Turn off your device.
Press and hold and the volume up and the power button at the same time. This will enable Fastboot mode.
There will be a command prompt wherein you can type this in: "adb reboot bootloader."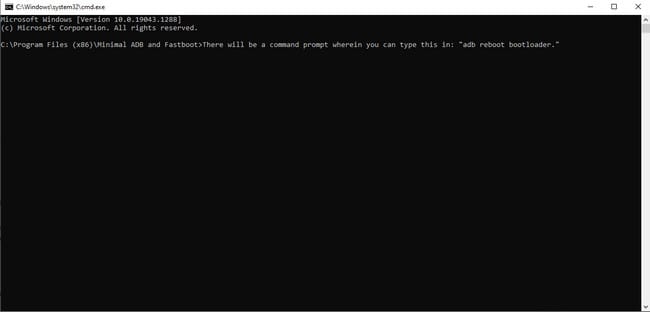 You should also type in this command to flash TWRP recovery: "fastboot flash recovery twrp.img."
Reboot your smartphone so that you can check the difference.
You can enjoy having a custom recovery on your phone. This comes with an added perk. You will have the option to root your phone. Continue reading to learn the right steps that you can do.
Steps to Root Your Device
Rooting is one of the main goals of people who would like to customize their phones. These are the instructions that you can follow:
Download the latest Magisk Manager ZIP.
Make sure to transfer it to your device's internal storage.
Boot into TWRP Recovery. You can do this by pressing the Volume Down and the power button at the same time. Another option is to type in a command. The command is: "adb reboot recovery."
Make sure that all of your important data has already been saved elsewhere.
Select Install and look for Magisk on your internal storage.
Confirm flash.
Reboot system using TWRP recovery.
When the boot is successful, you can look for the Magisk application.
Start enjoying your newly rooted device.
Frequently Asked Questions
Will it be possible to do all of the processes without unlocking the bootloader?
No, it will not be possible. There are going to be some security concerns that you need to bypass which will not happen when you have not unlocked the bootloader.
What else can TWRP recovery do?
It will allow you to install a lot of things on your device that you will be unable to do without this tool. You can also do some backups. It will also be easier to wipe out and restore data on your device.
Will removing bloatware be possible with the use of TWRP?
Yes, this is possible. This will make removing bloatware so much easier as compared to not having this tool.