You must know what a PC Suite is. A PC Suite is generally offered by smartphone companies to connect their device with the computer. A PC Suite works as a bridge between the devices and the computer. With a PC Suite, you can perform many activities like exploring the files of the device, data back up and restoration, mobile data sharing and many more. Oppo PC Suite is no exception to this. If you have an Oppo device and a computer, you should download and install the Oppo PC Suite for helping you manage your Oppo device easily from the computer. In this article, we are going to tell you about the Oppo PC Suite and Its features. We will also cover the about the supported platform to download and install this and how to use this Oppo Mobile PC software. Just keep reading.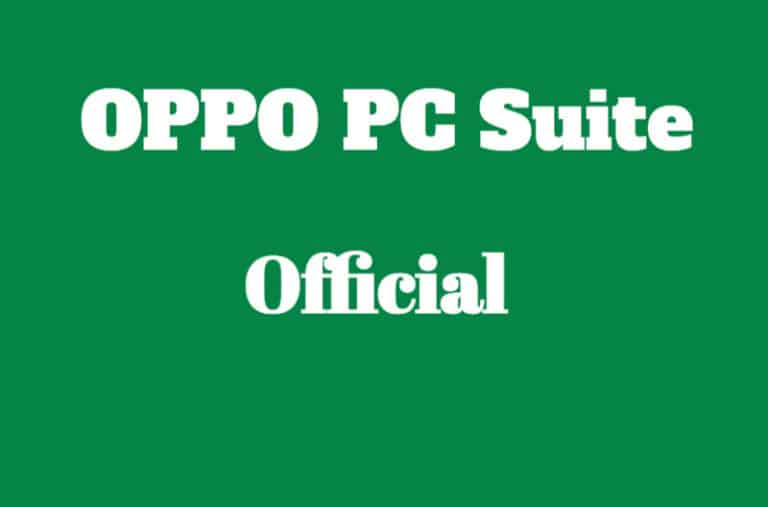 As is evident from the name itself, the Oppo PC Suite is designed for desktop and laptop computers. No matter which Oppo device you own, Oppo PC Suite will get you covered with its amazing features. You can use this utility tool on your Windows operated computers for transferring files between your Oppo smartphone and the computer. This tool is also useful for managing contacts and backing up data when you go for flashing or hard reset your device. To use this PC Suite, all you need to install is Oppo USB Drivers so that the system can detect your device. As this tool is reliable and trusted, you need no other tool to install if you have Oppo PC Suite installed on your computer. Apart from the added security, one great advantage is that this tool is completely free of cost.
The Core Features of Oppo PC Suite
Oppo Mobile PC Suite offers you a range of useful features. Here are some key features of this utility tool:
File Transfer: Oppo PC Suite lets you transfer images, videos, audios, contacts, SMS, and apps between your Oppo device and the computer.
Easy Backup and Restore: You can backup your data and apps with Oppo PC Suite. Moreover, restoring the data and files is also possible using this tool. Back up of data is important when you install custom or Stock ROM in your Oppo device.
Check and Install Updates: You can check the updates available for your device from this tool. When there is any update for your model, you can easily install the updates using this tool.
Factory Reset: If you are facing a lagging problem or the storage gets overburdened with the data you have no clue how- trying a factory reset can solve the issues. In that case, Oppo PC Suite can come to your help.
Internet Sharing: Though this is an old concept, it is still useful if you do not have any Wifi Connection on your computer. You can connect your Oppo phone with this PC suite to the computer and share the mobile data with the computer.
Downloading Apps: Do you want to use Google Play Store and install apps with the computer? If yes, Oppo PC Suite is for you. With this essential tool, you can browse millions of Android apps on PlayStore and then install any apps you want from there. In this whole process, you do not need to use your device at all.
Deleting Duplicate Contents: You can delete any duplicate content from your smartphone with this PC Suite.
Screen Mirroring: Oppo PC Suite allows us to perform screen mirroring. With this feature enabled, you can mirror the screen of your phone on the computer and control your device from the computer effortlessly.
Oppo PC Suite is supported in all Windows versions. You can install and use Oppo PC Suite for Windows 7 or Oppo PC Suite for Windows 10 without any difficulty. Moreover, even if you have Windows XP and Windows 8/8.1, you can use this tool. No matter whether your Windows is 32-bit or 64-bit, this utility tool will offer the same performance.
Now that you know the features of Oppo PC Suite, we are going to share how can you use this tool on your Windows Computer. Here are the steps you should follow. Keep in mind not to skip any step:
Download and install the latest version of

Oppo PC Suite on your Windows computer

.
Take your Oppo Smartphone and go to Settings>>About Phone.
Find the Build Number and tap on this 7 times to enable the Developer Options.
Go to the USB Debugging option and enable it.
Connect your Oppo phone to your computer using a standard USB cable.
Your computer should have

Oppo USB Drivers

installed to use Oppo PC Suite. If you have not installed the package yet, install the drivers first.
Open Wondershare Mobile Go from your computer.
You will now see both iOS and Android options to choose from. Always choose Android as Oppo is an Android-based company.
Now the user interface screen will open with all the available options for you.
You can export contacts or transfer any files between your device and the computer now if you like. You can also choose to send SMS, root the device, take backup or de-duplicate in the latest version of

Oppo PC Suite

.
Important Things to Remember Regarding Oppo Mobile PC Suite
Always use the latest version of Oppo PC Suite so that you get the best of this tool without facing any bugs.

This PC Suite is made for Oppo devices only. We are not sure whether it will work on devices from other manufacturers. If you try this tool with other smartphones, do that at your own risk.

This tool can be used for all Oppo devices.

You can use this tool on both desktop and laptop run by the Windows Operating System.
Frequently Asked Questions (FAQs)
1.How can I download Oppo PC Suite?
Oppo develops an oppo PC suite for its mobile users with MIUI software tools on the device. You can download the pc suite from their official site. It has different versions for Windows 7, Vista, 8, and 10.  So, check the version before downloading it so that it meets your pc requirements.
2.How do I connect my Oppo phone to Windows 10?
When you use the USB cable to connect the Oppo devices with Windows 10, always turn on the 'Allow' option on the mobile. You need to scroll the smartphone device menu for it. Windows 10 will auto-detect the mobile. If it fails to detect the phone, enable the developer mode from the Devices and Drives option.
3.What is the use of PC Suite?
PC Suite is the authorized manager of your Oppo smartphones. You can use the application to manage photos, music, files, and data from the desktop to the smartphone. You can even send and read messages from the desktop with the PC suite.
4.How can I update the software of my Oppo Mobile?
From the Settings menu, choose the About Phone option on your Oppo device. Tap on the System updates. It will automatically search for the updates. If it finds any update, you will see the update installation process.
Oppo PC Suite is a very useful utility tool for your computer if you own an Oppo device. With its amazing features, you can perform many actions that would not be possible without this tool. Download and install this tool now and enjoy the features.