Vivo V15 comes with an amazing pop-up selfie camera. It's one of the latest innovations appeared in smartphones. Anyway, all the enjoyment will perish if you can't access your phone. It might happen when you forget the pattern, password, and FRP lock of your device. Believe me, I have gone through the same situation and I know how painful it can be. That's why today I am here to get you away from this pain and bring your phone back to you. So, are you going to be with me for a moment? Let's bring it back.
How to Remove Vivo V15 Pro Pattern Lock and FRP Lock
It doesn't need any expert technicians to apply this process. Anybody can do it by simply following my instructions.I am about to explain the step by step process. By applying a hard reset you can unlock your phone. But the question is how you are going to hard reset your Vivo V15 pro when it is locked? Let's see.
Caution: This is not a risky procedure but still, you have to apply the method on your responsibility. We will not be responsible for any sort of damage; you would do to your device.
Step 1

: Take your phone and switch it off by the long press of the power button. Wait until the phone turns off completely.

Step 2

: After you wait a while, you need to go to the fastboot mode. To go into the fastboot mode, you have to simultaneously press both volume up and the power button for some seconds.

Step 3

: Your phone will enter into the fastboot mode. (Now, in this step, the touch of your screen will not work. You have to follow the rest of the process using the volume rockers. To go up or down, you have to press the volume key. To select an option, you have press the power button)

Step 4

: After entering into the fastboot mode, you will see Reboot and Recovery mode. Use the volume down button to go to the Recovery mode. Then, select the Recovery mode by pressing the power button. (The phone will restart automatically to enter into the mode, no need to worry)

Step 5

: Your phone just entered into the Recovery mode. Here three options will appear:

Install Software, Clear data, and Check system

. Now, click on the Check system and wait until you see "Integrity of system files checked." Click OK.

Step 6

: Now, go to Clear data and Click on it. You will see three different options: Clear cache, restore all settings and clear all data.

Step 7

: First select the clear cache and click OK. Then, tap on Return.

Step 8

:Then, select the restore all settings and click OK. Once it is finished, again tap on Return.

Step 9

: Finally, select Clear all data and click OK once more. Wait a little bit and after clearing all the data tap on Return for the last time.

Step 10

: It is time to hit the restart button on the screen. Your phone will take a reboot and it will appear as a new device without any pattern or password.
In this procedure, you won't need this firmware but you may think why are we offering it? If somehow, during any process, your phone loses its life, I mean dead. Then, without the original firmware file, your device won't run. Besides, a phone's hardware runs based on the firmware. So, you can download it from here and use it whenever you need. (link)
Thank you for coming all the way down. Above, we have discussed the procedure to unlock the pattern, password and FRP lock of Vivo V15 pro. I have effortlessly broken down the entire process for you step by step. Now, if you have any questions regarding the procedure, don't hesitate to ask. If you are benefited by this post, spread it out for others. For the latest updates, keep in touch. Take care and spread the goodness.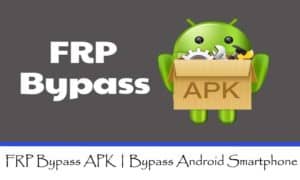 Last Updated on August 3, 2023 by XDA Team If you can not remember your Google Account and the password you used to sign in
Read More »