If you are looking for "how to use Samsung FRP tool," you have come to the right place. The tool is really useful in terms of removing the FRP and fixing the soft brick condition of any Samsung device. Here, I am going to guide you to install and use this application. In addition, you will also know the man features of the tool. So, let's begin.
How to install Samsung FRP tool
To install the Samsung FRP tool, you have to download it first. You can download the tool from our website for free from the link below.
The downloaded file will show up as a zip or rar file. So, you have to extract the file.
Once you extract the folder, copy the setup file and put it on your desktop.
You will also require the Microsoft Net Framework to run this tool. Download and install it.
Now, run the setup file and follow the instruction.
That's it. Your tool is ready to work.
The Feature of Samsung FRP tool
This is a simple app containing multiple features. However, it has two major features which are pretty useful.
The Samsung FRP tool is specially made for removing the factory reset protection system of the Samsung Android devices. Just select your device from the list and you can remove the FRP in no time.
If your Android device gets into soft brick condition due to the flash or any software problem, this tool can fix it.
It is not an application made for one particular device. It supports several Samsung devices. You can select your one from the list.
How to Use FRP Hijacker Tool
The Samsung FRP tool is also known as FRP hijacker Tool. Follow the process below to know how to use this tool:
After installing the tool, run the application.
Go to the FRP Hijack tab.
You have to connect your device to the computer. Find a working USB cable and connect your phone to the computer with it.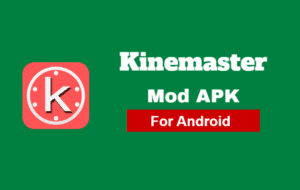 Last Updated on May 3, 2022 by XDA Team To edit your videos professionally straight from your Android device, you need a video editor application that comes with a wide
Read More »
Boom Boom Update Miracle Box
Download Miracle Box V2.98a Setup File 2019
Natwar Roy is the head of the XDAROM.COM writer team. He has been serving the smartphone industry for over 10 years now when smartphones were only at their initial stage. He has worked with several technical teams and currently serving XDAROM.COM with his experience, enthusiasm, and intuitive suggestions to offer you the best troubleshoots in the quickest possible time. Follow him on Pinterest And Twitter.