Last Updated on December 28, 2021 by XDA Team
If you're here in this article, then I can sure you want to Bypass FRP. For this solution, Quick Shortcut Maker will help you a lot. But if you don't know how to use quick shortcut maker apk 2.0 to bypass FRP, then this guide is for you.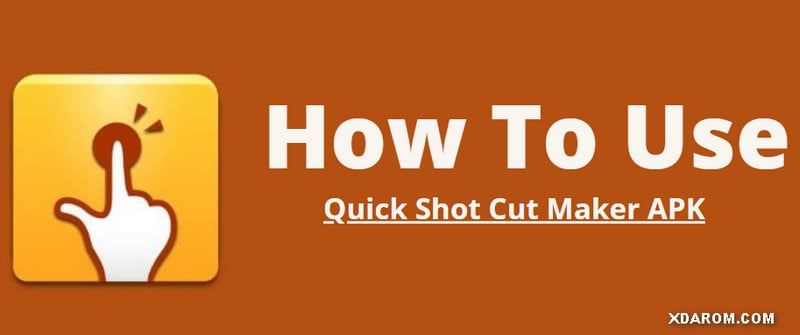 Quick shortcut maker is one of the best solutions to address the FRP problem. The app is to create an app shortcut on the main screen of your phone. That can remove the FRP lock on almost every Android smartphone and tablet.
The quick shortcut maker will also able to create an app shortcut on your home screen. So you can run the app directly from the home screen. You can set the important app as a shortcut on your home screen and run them without any hassle or going to the menu.
To bypass FPR using quick shortcut maker apk 2.0, you have to download the apk file to your device. Click here to download the quick shortcut maker apk.
Here is The Download Link: http://www.mediafire.com/file/m84xsivj53cs8ik/Quick-Shortcut-Maker.apk/file
How To Use Quick Shortcut Maker Apk 2.0 To Bypass FRP
We always recommend trying the updated version of any app, but here's a reason for that we'll recommend quick shortcut maker apk 2.0. There are some awesome features that version 2.0 available as list view, quick make search bar, and a lot more.
Let go to the steps.
Step 1: Download the quick shortcut maker apk 2.0 from our provided download link.
Step 2:Install the Google account manager. Before you download, you have to check the android version you are using.
If you don't do it, then will be an error can come up, which is called "Type email and password" to your device. For your help, I'll mention the name.
Marshmallow version users need 6.0.1 google account manager
Nougat version users need 7 google account manager.
Step 3:Once you complete the download of quick shortcut maker 2.0 apk, open the app. After that, click on its list and search the google account manager application.
Step 4: Now you have to open the "type email and password" slot. After that, a pop-up window will open. On this window, scroll up the screen and click the three dots.
Step 5:Before you put any Gmail id and password, you have to make sure the id is valid and active. Also, you have to provide the id and password correctly.
Step 6:After all, the process is complete; just reboot your mobile. Once rebooting is complete, the device will show up that an account has already been added.
That's how you'll do the process smoother. If any case, our provided link is not worked, then please consider downloading the quick shortcut maker 2.4.0 apk from this link. The 2.4 version is quite similar to the 2.0 version.
Conclusion
In this guide, we've shown you the exact process of how to use quick shortcut maker apk 2.0 to bypass FRP. If you still have any confusion, then let us know in the comment section. We're trying to solve your desired problem. Or you can browse our site for more help.