Last Updated on March 23, 2022 by XDA Team
EFT stands for easy firmware team dongle. It is a tool for unlocking software, flashing stock Roms and repairing phones. It is the world's first root function. The method of root new and exclusive, this method has not previously been used. Avenger Box EFT Dongle need activation to use. Here is the EFT Dongle Download link. It comes with the zip file and 100% working. Samsung FRP Tool For PC 2019.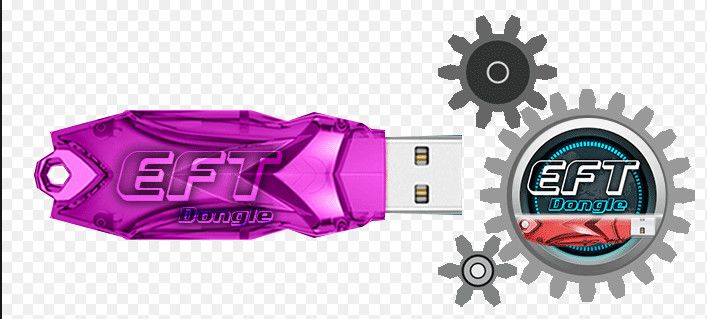 This activation allows you to extend the support period of your EFT Dongle for 1 year. EFT dongle has 1 year of support and updates and also allows you to use the software without restrictions, it is important that every 365 days you activate your EFT Dongle to continue receiving these benefits and be allowed to continue using the program.
[su_button url="https://xdarom.com/eft-dongle/" background="#68e68a" color="#120f0f" size="9″ center="yes" icon="icon: download" icon_color="#ffffff" text_shadow="0px 0px 0px #000000″]Download Setup File[/su_button]
Avenger Box EFT Dongle features
There is lots of feature of EFT Dongle box. Here is:
Direct release SAMSUNG Exynos, SPD, and Qualcomm chipset
Repair of DRK UART
Removal of FRP on all Samsung phones (with old and new protection)
Factory flash – reading, recording
Unlocking SIM
Reading SIM card code
Removal of user key and screen lock
Screen lock pattern reading
Initial loader reading
XML flashing
Flashing of many phone models
Removal of FRP (EDL mode, FastBoot mode, ADB mode)
Activation of all languages
Repair of IMEI (Meta mode, ADB mode, ATE mode)
Original firmware reading (ADB mode)
Installation/removal of Google services
The "root" function is supported on US devices and with the new security type
And many more
EFT Dongle supported brands and processors:
SAMSUNG, HTC, LG, HUAWEI, ASUS, SONY, MOTOROLA, QUALCOMM, MTK, Spreadrum, and Exynos all model smartphones.
[su_quote]FRP Unlock Tool Without Box [/su_quote]
[su_quote]Samsung FRP Remove Tool For PC Version [/su_quote]
[su_quote]TPS Xiaomi Tool For Mi Devices [/su_quote]
How to Use EFT Dongle?
[*]To use EFT Dongle Tool in addition to the software itself, we need to install the EFT Dongle Driver that allows our computer to recognize the mobile device. If we do not install this driver, the Soc of our terminal will not be able to communicate with the PC.
[*]To install this Driver you can do it manually, with the usual procedure to install drivers in your Operating system, or you can download the auto-installable that you only need to run so that it is installed.
[*]When installing the Driver in Windows, you may have problems with the digital signature, and you will have to deactivate it. So we leave you the procedure to do it before installing it.
[*]Before starting with the tutorial, there are some important points that you should take into account:
[*}The installation of a Rom has certain risks and is ALWAYS UNDER YOUR RESPONSIBILITY. Before flashing the cell phone, you should charge the battery, preferably one hundred percent. This tutorial is valid for any phone and even for tablets.
Latest Setup File V2.3

: Mirror Link
Step by Step Guide
[1]Without connecting the mobile yet, enter the Flash Tool folder and double-click on the executable file to start the program. If a window appears warning that it does not find the Scatter file, we close it by clicking ok. Next, in the download tab, you should access an empty window similar to the one you can see in this photo.
[2]The first thing we will do is load the scatter file, which is in the folder of the Rom that we have decompressed. To do this, we must click on Scatter-Loading and search in our PC the text file with Scatter flasher. For example, MT6580_Android_scatter. After clicking open, the necessary files will be loaded, and we should choose a list like the one in the photo.
[3]In the list, we have the available options that we can load according to the scatter file that we have chosen. To load a complete Rom, they must all be marked, otherwise select the ones you need.
[4]Right above the list, we have several options to select the installation mode between Download only, Firmware Upgrade and Format All + Download. The most common is downloading only, but below you can see what each one is:
Also Read: Miracle Box 2019 Setup
EFT Dongle Crack
Here, we said that EFT dongle is not a free tool. You have to buy it from a shop or online market. EFT Dongle Price is about $200. Everyone cannot afford it. For that reason, developers make a crack version to use the tool for a lifetime. Download EFT Dongle Crack from here.
The crack version works like the original, but the setup process is a little bit different. Let me show the setup process:
First step: Install the EFT Dongle main setup file on your PC. It takes a few times to complete the installation process. After completing setup uncheck all boxes and press the finish button. Don't run the tool.
Second step: Extract Eft dongle load file and copy all files.
Third step: Paste the files in the C drive where EFT dongle installed.
Fourth step: In the C drive you will see a file name Emu2. It is EFT emulator. Run the file as an administrator.
After completing authentication, you can use EFT dongle for the lifetime. If you faced any problems in installing the tool, stop internet connection. Then try again. Sometimes antivirus and windows firewall stop the installation process. So, it is better to disable antivirus for a few minutes.
[su_box title="EFT Dongle Setup File 2019″ box_color="#26c269″ radius="20″]Every update has better performance than the previous version. The Eft Dongle Update version is 2.3 which we provided in our post. It came with new features and fixed the previous bugs. So that, anyone can use the dongle without facing any errors. [/su_box]
Read: Volcano Box Inferno Tool
Final thought,
The world's first cheapest tool is Avenger Box EFT Dongle. It is a paid dongle box. Here, we added the crack version and showed the installation process. The drivers are also added for installing it easily. It is all in one pack. After unzipping the file, you can get all the required files. Now, EFT Dongle Download from here and don't forget to share.