Last Updated on January 21, 2023 by XDA Team
Att-TV-APK is an amazing app from the Google play store that a user can connect with their android to watch entertainment programs. It is also known as a direct TV stream that allows you to watch anything at home and outside. Even a user can buy convenient packages for watching a preferable TV program.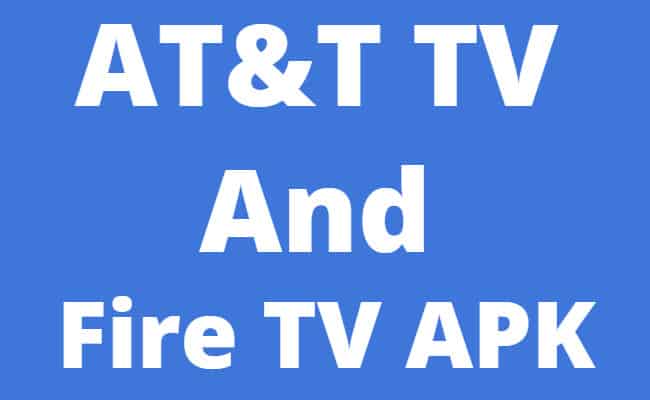 AT&T TV and Fire TV APK apps offer a huge amount of audio and video live content to watch anywhere and anytime. Do you want to use Att-TV-APK for android devices? Then this write-up will focus on AT&T TV and Fire TV APK download for Android process and more. So, why later? Let's start.
What is AT&T APK?
AT&T APK is the APK (Android Package Kit) format of the AT&T TV app, downloadable from third-party sources to Android devices. When downloaded directly from the Play Store, the app will be installed on the device in APK format. The only difference is, it will not be directly seen in APK format but can be seen when downloaded from another source as an APK file.
There are some things to consider about the AT&T APK file. A user can instantly download it from third-party websites in older or newer versions. Moreover, the APK file will be stored in internal storage or external memory card without needing to download again. That's why you can uninstall and reinstall it as many times as users want. Contrastingly, the APK file will not be verified and automatically updated by Google and may contain viruses to steal data.
---
The feature of AT&T APK for Android
Along with PCs, AT&T TV APK offers shows, live sports, movies, news, and events on the go on Android smartphones and tablets.

Even on Android devices, the feeling will be similar to a live TV. The home screen will pick up from the last channel a user was on when turned on.

It provides 70+ channels, 40,000+ on-demand and premium content, and various packages and plans with different prices.

The dynamic and easy-to-use interface, channel grid, and menus allow users to find their favorite shows quickly.

With the 500 hours of Cloud DVR, users can record video contents inside the app and watch them later.
Download AT&T APK for Android
Many third-party sources are available on the internet to download the AT&T TV APK file for Android. However, it is better not to visit those sources than Google Play Store. Rather than installing an APK file, install the original AT&T TV Android app from Play Store. If the Play Store doesn't have the app,that someone is looking for, go for the APK installation.
Step 1: Before installing, create a field in the device. Go to Settings, tap Security, and check Unknown Sources to allow app installation from unknown or third-party sources.
Step 2: Now download the APK file from a trusted third-party source. It will be stored on the Downloads section of the browser.
Step 3: Open the Downloads section and tap the downloaded APK file to install it. Permission will appear on the screen; follow the instructions to proceed. Once installed, open the app and use it.
Also Read:
Kinemaster Hack Mod APk Download New Version

Download Hotstar Premium Apk Crack
Download AT&T APK for PC
To run the AT&T TV on the PC, an emulator like Blue Stacks or Memu Play is a must-have software. BlueStacks is the widely-used emulator which requires a minimum configuration Windows/Mac PC to install the app. On the other hand, the Memu Play emulator is a super flexible, simple, easy-to-use, lightweight software. Android TV supports high-end games like PUBG, Mini Militia, Temple Run, etc. Here are step-by-step guides on installing AT&T TV by using either emulator.
Using BlueStacks
Step 1: Download the BlueStacks software from the BlueStacks official website and install it. After the simple installation procedure, open the emulator on the PC.
Step 2: Since the software is newly-downloaded, it will take some time to open. Once opened, the home screen will appear.
Step 3: Find Google Play Store (pre-installed in BlueStacks), double-click to open it, search for the AT&T TV app.
Step 4: Now click on the Install button to automatically download it on BlueStacks. Once downloaded, the application will be available in the list of installed apps.
Step 5: Now double-click the app to start using it on your PC. If you have previously downloaded AT&T or AT&T Now APK, there is no need to install it again from the Play Store. Just import the APK file on BlueStacks and double-click to install it.
Using Memu Play
Step 1: Open the Memu Play official website, download, and install the MemuPlay emulator on the PC.
Step 2: Open the emulator, find the Google Play Store app icon on the home screen, and double click to open it.
Step 3: Search for the AT&T TV app and click to install the official app provided by AT&T Services, Inc. developer. You are all set! The app will be available on the home screen of Memu Play.
What devices are compatible with AT&T TV?
AT&T TV is compatible with various devices, including Amazon Fire TV, Apple TV, Android TV, other Smart TVs (LG, Samsung, Sony, and VIZIO), Google Chromecast, Roku, Windows, Mac, Android, and Apple devices. However, this software is not compatible with PlayStation, Xbox, and Nintendo.
Is AT&T TV the same as DirecTV?
DIRECTV Stream became the new identification of AT&T TV after AT&T sold its TV business. Despite being the same, they differ in plans and services. AT&T TV requires the internet to be streamed, whereas DIRECTV runs via sky satellite. And AT&T TV offers expensive plans, but DIRECTV does not.
How do I install the AT&T app on my smart TV?

Sign up for AT&T TV and then locate the app store on the home screen of the Smart TV. Please search for the app and click Add to Home to install it. Log in with AT&T TV credentials and start streaming this online TV software.
Conclusion:
Now that you have learned AT&T TV and Fire TV APK download for Android process make sure to use this app safely. If it is restricted or banned in your country/region, don't use VPN to fetch it, causing legal issues. Also, make sure the device has enough capacity to run this OTT TV.