Last Updated on March 23, 2022 by XDA Team
We all know about FRP bypass, right? Most of the smartphones after android version 5 come with the FRP lock. Yes, it's a security protocol, but users need to bypass it while removing their Google account and factory reset the device without knowing the credentials.
Realterm bypass tool is a bit different compared to the usual bypass tools. Unlike the regular bypassing apks, it sends commands through the TCP terminal while the FRP is locked. Due to this tool, it's possible to make and receive a call even when the FRP remains locked.
Forgot to mention, Realterm FRP Bypass Tool is only compatible with Samsung devices. So if you want to unlock FRP in your Samsung device, we recommend using this unlocking tool.
How to Use Realterm Serial/TCP Terminal Samsung FRP Bypass Tool
The Realterm unlocking tool uses a programming language to unlock FRP protection on your android device. Besides, you can also remove an existing google account from your Samsung device with the help of this tool as well.
In the beginning, this unlocking tool was made for sending ASCII code and other programming signals to the android OP. But with time, they used it to bypass FRP, and it worked successfully!
But before we head on to the FRP unlocking process on Samsung devices, we need to find the port numbers first. Here's how to check the port number-
Connect your Samsung device and a PC with a USB cable
Go to device manager by right-clicking on My PC
There you'll find "model port number."
Next, you need to enter this port number in a real-time application
Lastly, copy-paste the code and click on send ASCII code. After that, your Samsung device will get a call from the device manager.
Bypass FRP with Realterm FRP Bypass Tool
To unlock FRP on your Samsung device with the Realterm tool, all you need to do is-
Start with installing

Samsung USB drivers

. These drivers are needed for device connectivity purposes
Next, you need to connect your Samsung device with Wifi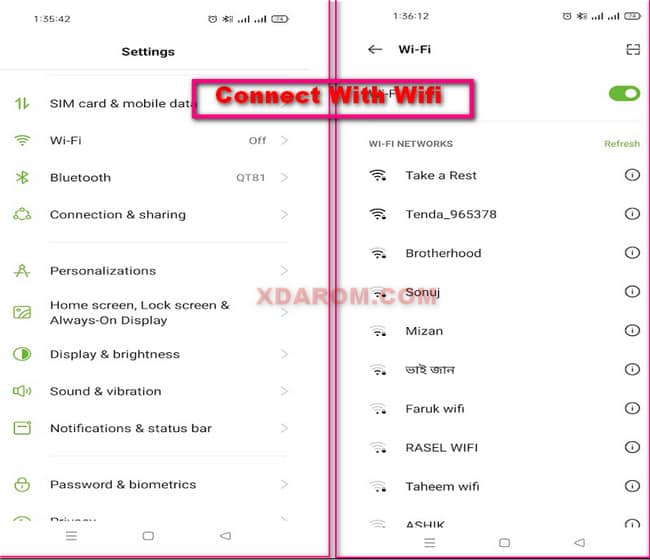 After that, use a USB cable to connect the PC and the Samsung phone
This step involves finding the new port number in your PC. So you need to go to device manager and go to the port tab
When the port number is recognized in your PC, you need to open the Realterm Serial/TCP Terminal Samsung FRP Bypass Tool. Check if the half-duplex box is checked/marked or not!
You need to provide the port number that you found earlier in the My PC device manager. You'll see a send a tab option. There you'll need to input this command- at+creg?\r\n. After inputting, click on Send ASCII.
You need to input the command again and do the same thing. But this time, the command is different. Use this command- atd1234;\r\n
After sending both commands, you'll see a success message in the Realterm program.
So that's it. You'll now notice you can make and receive calls on your Samsung device. Also, the device has the browser icon!
Read More: Samsung FRP Bypass APP Download
RealTerm Bypass Tool Command Codes
We already told you how the Realterm FRP Bypass Tool works differently from the typical FRP unlocking tools. The sole purpose behind making such a tool was to be ahead of time. And this bypassing tool is truly remarkable considering its advancement, debugging capability, and reverse engineering features.
Whether it's a Samsung device or any other android phone, bypassing FRP involves flashing and rooting. Besides, the processes are lengthy, and there's a high chance that the data can get erased.
As the Realterm tool developers focused on high-end engineering and advanced mechanisms, that's why they rolled out the FRP bypass technique using the programming languages and command sending techniques.
One of the Realterm tool's pros is that it's a dedicated FRP unlock tool for Samsung users. Secondly, the latest version of the FRP bypass tool has some extra features as well. Not to mention, the Realterm FRP Bypass Tool is available for Windows 10 and other versions!
During the FRP bypass methods, we used two commands. Here are the commands and their roles-
at+creg?\r\n to This code helps to enable your Samsung device's network connectivity

atd1234;\r\n This code helps to make/receive a call on your Samsung device
Realterm Serial/TCP Terminal Samsung FRP Bypass Tool not Working?
The Realterm tool was made in such a way so that it can read the COM ports and send programming signals. Such pure and subtle technology leads to a bigger advancement. Due to this, if your Samsung device is locked, you can still make a call with it.
But to use the Realtern tool and its features, you have to have a Samsung device. Moreover, you need to install the essential USB drivers for Samsung phones as well.
If you face any problem while using the Realterm tool or cannot bypass FRP, we recommend you check everything again. We've tested out this unlocking tool many times, and it worked perfectly. The reason we avoided the ADB FRP files are, they sometimes have malware and viruses. That's why we used the latest Samsung USB drivers.
Conclusion:
The Realterm is an exceptional repairing tool to unlock FRP, debug your Samsung device, and fix other data streams. As you already know, this tool is dedicated only to Samsung devices, and its easy-to-use feature makes it one of the best FRP bypass tools.
So if you're still looking to bypass FRP on your Samsung device, use the Realterm FRP Bypass Tool with your eyes closed!