Last Updated on January 4, 2023 by XDA Team
Falcon Box has been a very reliable tool for fixing HTC, BlackBerry, Huawei, Samsung, Qualcomm, ZTE, LG, and many other popular brands. In day to day usage, the smartphone user may experience a lot of problems. Especially, the software issue is a massive problem these days. The Falcon box can always fix some issues. But you need to install the driver on your computer. So, today we are going to talk about the Falcon box.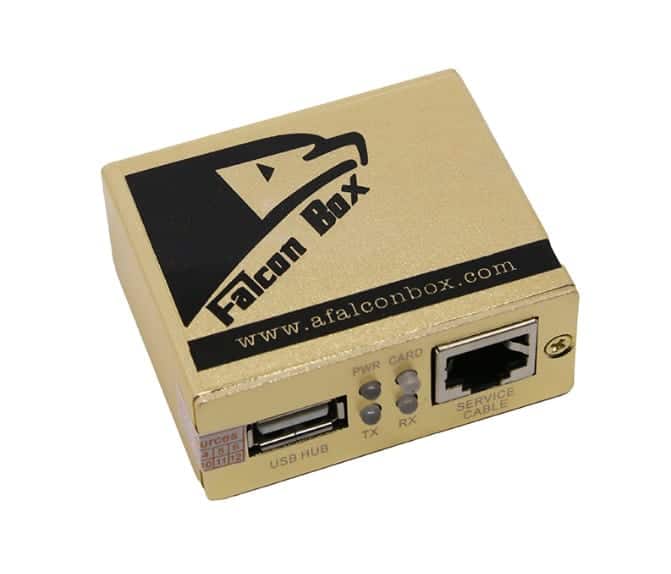 What is the Falcon box?
The falcon box setup file is mainly a driver pack or software to fix any software issue on your smartphone. Being one of the most reliable software healing drivers, the software is very popular among smartphone users. You can install the driver on your computer. The installation process is quite easy. We shall talk about it later on this content. The Falcon box setup file can easily heal any popular smartphone brand easily. It can fix Huawei, Xiaomi, Samsung, Blackberry, Motorola, LG, ZTE, ASUS, Lenovo phone software with ease. Now, what type of support do you get from the driver pack? Let's talk about that for now.
The Feature Of Falcon Box Qualcomm Tool
[X] Release Note Miracle Falcon Qualcomm v4.1
[+] Huawei Update.app Package to Raw Xml
[+] Ability to Analyse Gpt Partition Manually
[+] Support for Newer Update.app Extraction
[+] Asus Screen Locks Disable / Enable
[+] Lenovo Screen Locks Disable / Enable
[+] Coolpad Screen Locks Disable / Enable
[+] Encrypted / Non Encrypted Supported
[+] Huawei Lock Status Check while Flash
[+] 6 Different Methods to Disable/Enable Encrypted Locks
[+] Direct Patch Screenlocks in Fw Package
[+] Improved Qualcomm Forensic in Edl
[+] Read info / Unlock
[+] Remove Frp / Factory Reset
[+] Read Write Qcn
[+] Read Write Reset Efs
[+] Enable Diag
[+] Read Write Erase Fw
[+] Remove Screenlocks with Data Loss
[+] Imei Repair
[+] Read Contacts/Sms/Call Logs
[*] Falcom Box LG Tool V3.2 Download
The Feature Of Falcon Box LG Tool
[X] Release Note Falcon LG Module v3.2
[+] Kdz to Raw Xml Tool.
[+]Extract and Make Raw Xml.
[+]Manually Extract Kdz File.
[+]Download Latest Kdz From Phone Imei/Esn.
[+]Improved Remove All Screen [Pin-Password-Pattern] Locks by Modem Port.
[+]Improved Factory Reset By Modem Port.
[+]Improved Custom Write.
[+] Enable Usb Debugging by Modem Port.
[+] Remove All Screen [Pin-Password-Pattern] Locks by Modem Port.
[+] Factory Reset By Modem Port.
[+] Get Model Details by Imei.
[+] Fixed Custom Flashing Bug.
[+] Auto Authorization when you open Module.
[+]Fixed Version Bug on Startup.
The Feature of Falcon Box HTC Tool
[X]Release Note Falcon HTC Module v3.0 Thunder Edition
[+] Temporary Enable Adb For Frp Bypassing.
[+] Possibility of Temporarily and Permanently Enable Adb (Beta).
[+] Remove Frp for HTC New Devices in Adb Mode .
[+] Supported Latest Android Builds.
[+] Improved HTC Sprint Unlocking/Read Spc.
[+] Added Write Scatter
[+] Added Factory flash support for old scatters type
[+] Added Partition Dumping for Following MTK Chipsets
[+] Added Format and Erase for MTK devices
[+] Added Scatter (old and new type) creator on DA Mode (boot mode) for MTK devices
[+] Added CPU auto detection for MTK devices
The Feature Of Falcon Box Samsung Tool
[X] Release Notes Miracle Falcon Samsung v3.1
[+] More then 150+ Model Added.
[+] Carrier Change Option in Cert Tool Write carrier code and Press Write Will Display original csc Code Before Write.
[+] Option to Disable System ui in Custom Recovery Mode.
[+] Show Version Info in Modem Mode.
[+] New Smart Method to Disable Frp Lock for Adb Enabled Devices This Method will Disable Frp On Latest Sec Patches also.
[+] Option to unpack lz4 Files Please note unpacking is still on beta stage do test and report.
[+] Fixed Minor gui Bugs.
Miracle Box Update Setup Files
Features of Falcon Box driver
Supports thousands of popular brand mobile models
Read phone Codes and info
Direct unlocking
IMEI repair (for IMEI 1 and IMEI 2)
Repair Wi-Fi
Remove any locks
Backup Firmware
Falcon Box FRP Tool
The Falcon Box FRP Tool v1.5 is the latest version available online. You can download the software driver from any reliable website. The main problem is that the driver is only compatible with Qualcomm and Spreadtrum chipsets. The driver will not work on any other chipsets. Installing the software is quite easy and operating is also easy. It has a very good user interface. Anyway, downloading the software will always come in handy for you.
Falcon Box Crack
You need to register the falcon box before using it and fixing your phone. But for many people, they look for the crack versions of the software. But finding the latest crack is not that of an easy task. But looking for it online may help. You will find the crack versions available online. May come in a zip folder or in several download links. The cracks may miss out on some features and sometimes it is hard to install the crack versions. Anyway, if you just have small issues, you can look for the crack update.
How to install Falcon Box
First, check out if the downloaded software is virus-free or not.
Click on the application file, and the InstallShield Wizard will commence its action.
Click next to continue the installation.
When the user-term pages pop on, just select I agree with all terms and agreements.
Click Next to continue.
The installation process will start, it will take about 1 or half a minute to finish.
When the installation is done, click finish to stop InstallShield wizard.
Final Words
You cannot deny the fact that the Falcon box is a very important software solution for many phones. But getting to know about the driver can always be handy. We tried to do so and hope you have no confusion about the driver at all.