Do you want to download the stock Firmware ROM flash file of V11 Clone on your Replica Vivo Android Device? Here, you will get all the process of doing this. This file includes USB Driver, Flash Tool, and How-to Flash manual instructions. You will be able to use this device on Android 5.1 Lollipop manufactures this version. You can also use SP Flash tool on this device for Flash Firmware.
Chipset: MT6580
Driver: MTK USB Driver
Flash Tool: SP Flash Tool
Android Version: 5.1 Lollipop
Download Size: 411 MB
Download Vivo V11 Clone Firmware (Flash File)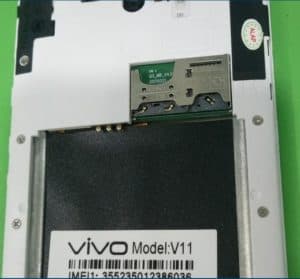 Brand : alps
ProdName : H10Plus
ProdModel : H10Plus
Device : H10Plus
AndroidVer: 5.1
MTKxCPU : MT6580
MTKxPRJ : ALPS.L1.MP6.V2.19_FLYCOM6580.WEG.9.L
[Read Ok] : preloader_hs_sw.bin
[Read Ok] : lk.bin
[Read Ok] : boot.img
[Read Ok] : recovery.img
[Read Ok] : logo.bin
[Read Ok] : secro.img
[Read Ok] : system.img
[Read Ok] : cache.img
[Read Ok] : userdata.img
[ScatCFG] : MT6580 / V1.1.2 / hs_sw / EMMC
Android Info saved
MAUI Meta DB saved
HWConfig Info saved
FW Size : 1331 MiB
How to Flash Clone Vivo V11 See Guidelines
Step 1: At first, download the flash file and then extract it on your computer.
Step 2: Here you need to install MTK USB Driver If you already installed it then you don't need to do it again. Just skip this process.
Step 3: Now, it is time to open SP Flash Tool and after it load Scatter file form the Firmware.
Step 4: To start the flashing, you need to click on Download or Upgrade button in Flash Tool.
Step 5: Now, you need to connect your device to the computer by using USB cable and make sure that your device is in power off mode.
Step 6: You will get a Download OK message after completing the flashing process. You need to wait for 5-10 minutes to get this message.
· If you face any problem like OS upgrade, dead issue, user security lock or any other problems which are related to software then the Stock Firmware will be the best option to recover.
· Must create a backup file before starting this flashing process otherwise your all data will be removed after finishing this process.